Product Description
Place of Origin:

Brand Name:

Model Number:

Power:

Voltage:

Certification:

Charging Time:

Foldable:

Range Per Charge:

Tire Size:

Color:

N.W:

Dimension:

Max.speed:

Battery:

Max.load:

Min.turning radio:

Wheel:

Max.height above ground:

Warranty:
Packaging Details:

Carton Box, 920*520*630 mm
20ft: 84pcs

Delivery Detail:

Shipping within 24 hours after the confirmation of payment , 5-7 days arrives .
Features:
EC-02A / 02B

off Road

scooter adopts advanced self balancing technology to create a fun way of moving around.
t is too simple to learn. Just stand on and move with your heart.
The

off Road scooter

electric scooter can be used in varies of places like the scenic spot, park, golf court, countryside, security patrol in airports, casinos, shopping malls even in some big factories.
GO-03 PLUS electric chariot X2
earned its reputation by its reliable quality. All the core components(motherboard, gyroscope etc) come from imported. Every piece of board go through tough quality check before package. The driving performance is also superb due to its incorporated leading balancing technology around the world, making two wheels turning stably and smartly.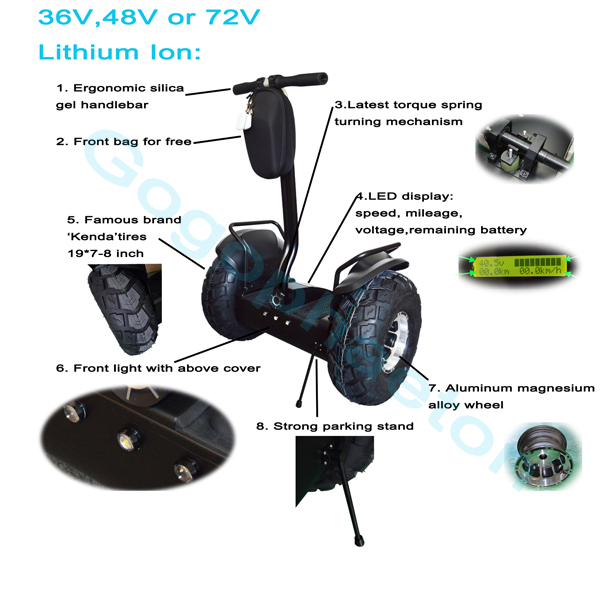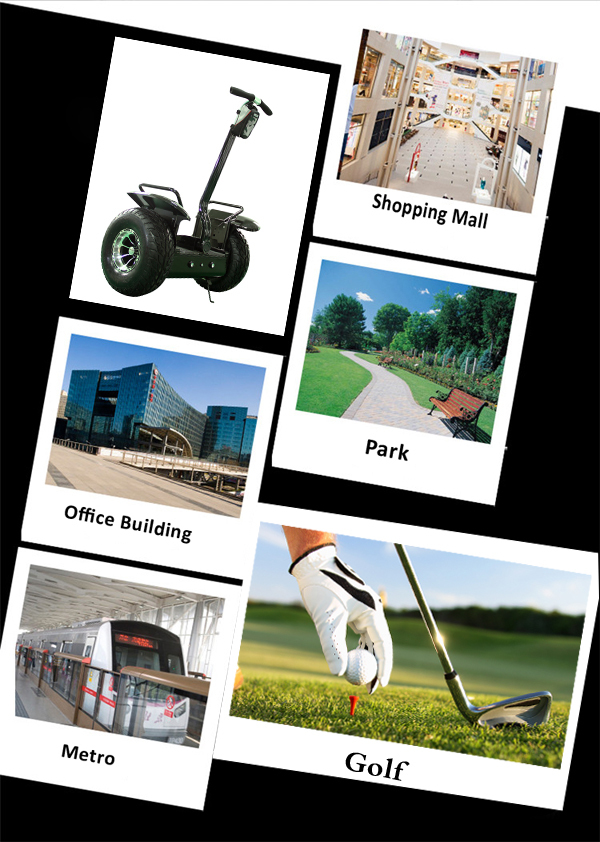 Pack:
Carton Box: 92cm* 52cm* 63cm
1 Manual,
1 Remote Key,
1 Lithium Charger
20 ft container: 300units